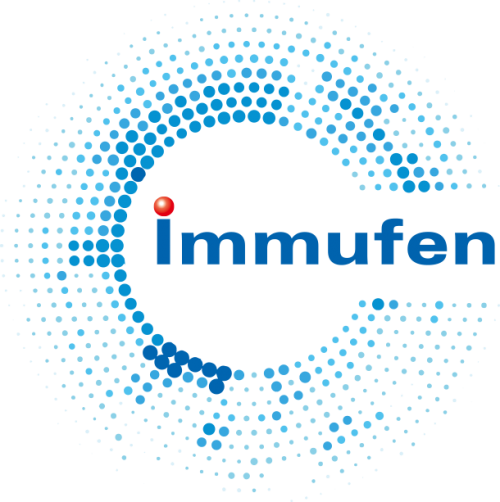 Terms And Conditions of Use
Immufen.com is a site operated by Sanagen Pharm Ltd. Sanagen Pharm is registered in Croatia and has its registered office at Croatia, 1000 Zagreb, Borongajska Cesta 83H.
To contact Sanagen Pharm, please email info@immufen.com.
By using this website, the user confirms that the user accepts these terms of use and that the user agrees to comply with them.
If the user does not agree to these terms, the user must not use this website.
Sanagen Pharm recommends that the user prints a copy of these terms for future reference.
1. Personal Data These terms of use refer to the following additional terms, which also apply to the user's use of this website:
Sanagen Pharm's Privacy Policy, which sets out the terms on which Sanagen Pharm processes any personal data Immufen.com collects from the user, or that the user provides to Sanagen Pharm. By using this website, the user consents to such processing and warrants that all data provided by the user is accurate.
Immufen.com Cookie Policy, which sets out information about the cookies on this website.
2. Content
Materials such as pictures, photos, graphics, logos, videos, films, audio files and text (the "material") are used on the website immufen.com (the "website").  Any use of the material beyond purely private purposes shall require Immufen's prior consent. The same shall apply to any alteration of the material, in particular translation or any other form of processing, and to any passing on of the material.
If material is explicitly provided for download on the website, the special terms and conditions of use detailed there shall apply.
Immufen.com may update and change this website from time to time to reflect changes to products, users' needs and our business priorities. Immufen.com will try to give the user reasonable notice of any major changes.
This website is directed to people residing world wide.
Where this website contains links to other sites and resources provided by third parties, these links are provided for the user's information only. Such links should not be interpreted as approval by immufen.com of those linked websites or information the user may obtain from them.
Immufen.com has no control over the contents of those sites or resources.
3. Disclamer Whether the user is a consumer or a business user:
Immufen,com does not exclude or limit in any way Immufen's liability to the user where it would be unlawful to do so.
The content on this website is provided for general information only. It is not intended to amount to advice on which you should rely. You must obtain professional or specialist advice before taking, or refraining from, any action on the basis of the content on our site.
Although immufen.com makes reasonable efforts to update the information on our site, immufen.com makes no representations, warranties or guarantees, whether express or implied, that the content on the website is accurate, complete or up-to-date and it does not in any way constitute medical or specialist advice.
If the user is a business user:
Sanagen Pharm and immufen.com excludes all implied conditions, warranties, representations or other terms which may apply to this website or any content on it.
Sanagen Pharm (owner of immufen.com) will not be liable to users for any loss or damage, whether in contract, tort (including negligence), breach of statutory duty, or otherwise, even if foreseeable, arising under or in connection with:
use of, or inability to use, our site; or
use of or reliance on any content displayed on or downloaded from the website.
In particular,Sanagen Pharm (owner of immufen.com) will not be liable for:
loss of profits, sales, business, or revenue;
business interruption;
loss of anticipated savings;
loss of business opportunity, goodwill or reputation; or
any indirect or consequential loss or damage.
Sanagen Pharm (owner of immufen.com) will not be liable for any loss or damage caused by a virus, distributed denial-of-service attack, or other technologically harmful material that may infect the user's computer equipment, computer programs, data or other proprietary material due to the user's use of the website or to the user's downloading of any content on it, or on any website linked to it.
If the user is a consumer user:
Please note that we only provide our site for domestic and private use. You agree not to use our site for any commercial or business purposes, and we have no liability to you for any loss of profit, loss of business, business interruption, or loss of business opportunity.
4. Legal Consequences
Sanagen Pharm (owner of immufen.com) reserves the right to block the user's access to site if the user violates these terms and conditions of use and/or any statutory provisions. In such a case, the use of this area is no longer permitted and any further use is therefore illegitimate.Sanagen Pharm (owner of immufen.com) reserves the right to prosecute unauthorised use and any infringement of rights, in particular infringement of personal rights, trademarks, designs, copyrights and other intellectual property rights, under either civil or penal law.
Invalidity or nullity of individual provisions contained in these this terms and conditions of use shall not affect the validity of the remaining terms and conditions of use.
Due to technical innovations and legal amendments, these terms and conditions of use are revised from time to time, most recently in January 2020. If you wish to notify us of any infringements of rights on our website, please do not hesitate to contact us at Sanagen Pharm, Croatia, 1000 Zagreb, Borongajska cesta 83H, e-mail: info@immufen.com
The user must not misuse this website by knowingly introducing viruses, trojans, worms, logic bombs or other material which is malicious or technologically harmful. The user must not attempt to gain unauthorised access to this website, the server on which this website is stored or any server, computer or database connected to this website. The user must not attack this website via a denial-of-service attack or a distributed denial-of service attack. By breaching this provision, the user would commit a criminal offence under the Computer Misuse Act 1990. Sanagen Pharm (owner of immufen.com) will report any such breach to the relevant law enforcement authorities and will co-operate with those authorities by disclosing the user's identity to them. In the event of such a breach, the user's right to use this website will cease immediately.
These terms of use, their subject matter and their formation (and any non-contractual disputes or claims) are governed by laws of Republic Of Croatia and Europian Union. Both Sanagen Pharm (owner of immufen.com) and the user agree to the exclusive jurisdiction of the courts of Republic of Croatia and Europian Union.
5. LEGAL DISCLAIMER
These products are not intended to diagnose disease. Consult with your physician for diagnosis. Use as per instructions and always watch for any allergic reactions.
The information presented on this site is not presented with the intention of diagnosing any disease or condition or prescribing any treatment. It is offered as information only, for use in the maintenance and promotion of good health in cooperation with a licensed medical practitioner.
In the event that any individual should use the information presented on this website without a licensed medical practitioner's approval, that individual will be diagnosing for him or herself.
No responsibility is assumed by the author, publisher or distributors of this information should the information be used in place of a licensed medical practitioner's services. No guarantees of any kind are made for the performance or effectiveness of the preparations mentioned on this website. Furthermore, this information is based solely on users experiences, medical experts claims, or on clinical trials.