Immufen
Cream for Hand-Foot syndrom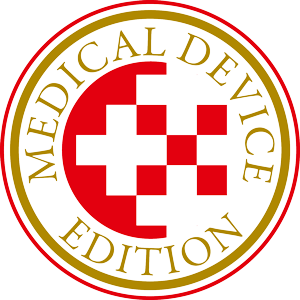 Immufen
Cream for Hand-Foot syndrom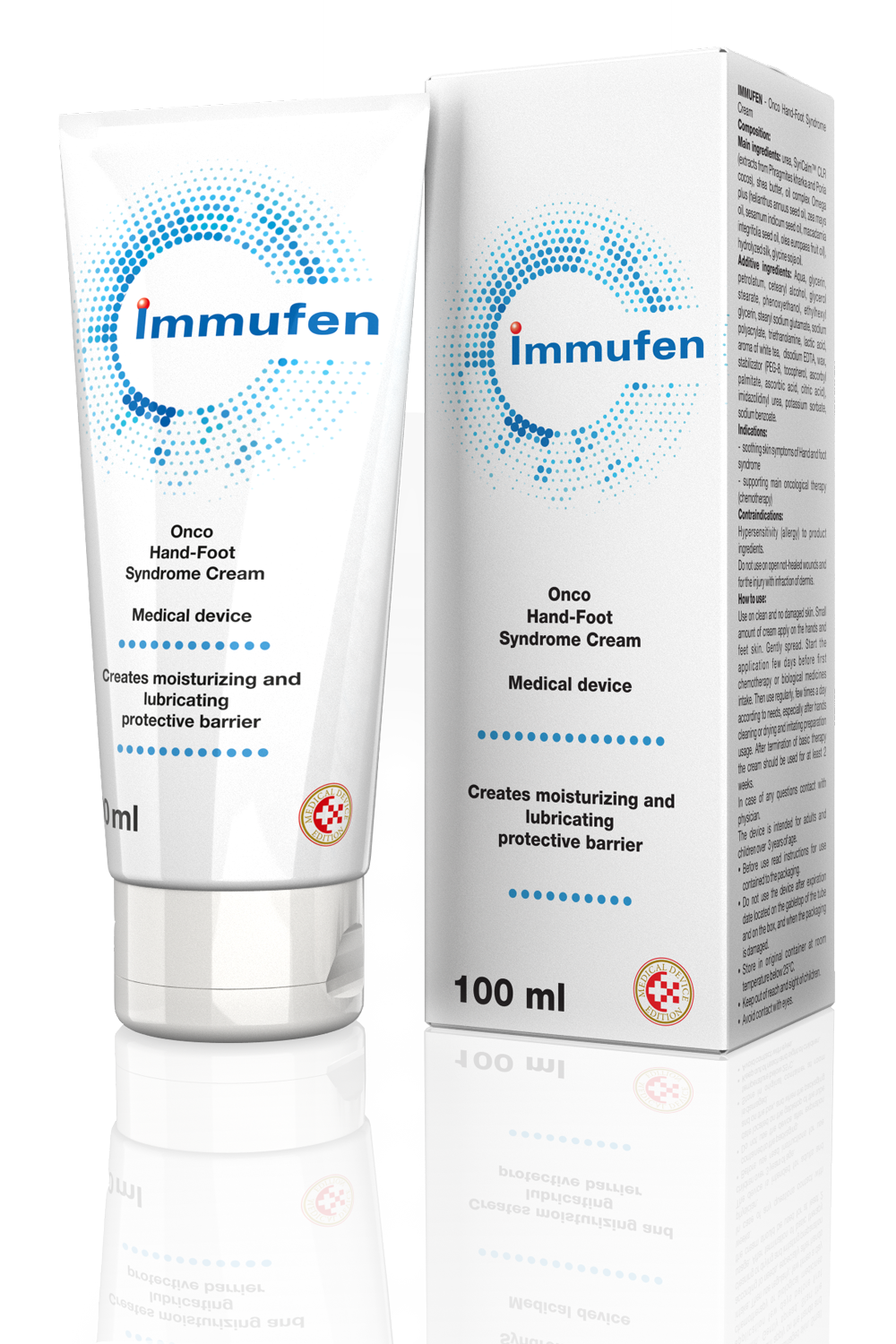 Medical product rich in ingredients that create a moist and lubricating barrier on the skin, mitigate symptoms of Hand-Foot syndrome and enhance natural regenerative processes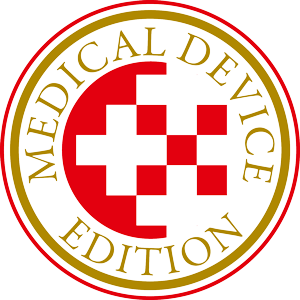 Medical product rich in ingredients that create a moist and lubricating barrier on the skin, mitigate symptoms of Hand-Foot syndrome and enhance natural regenerative processes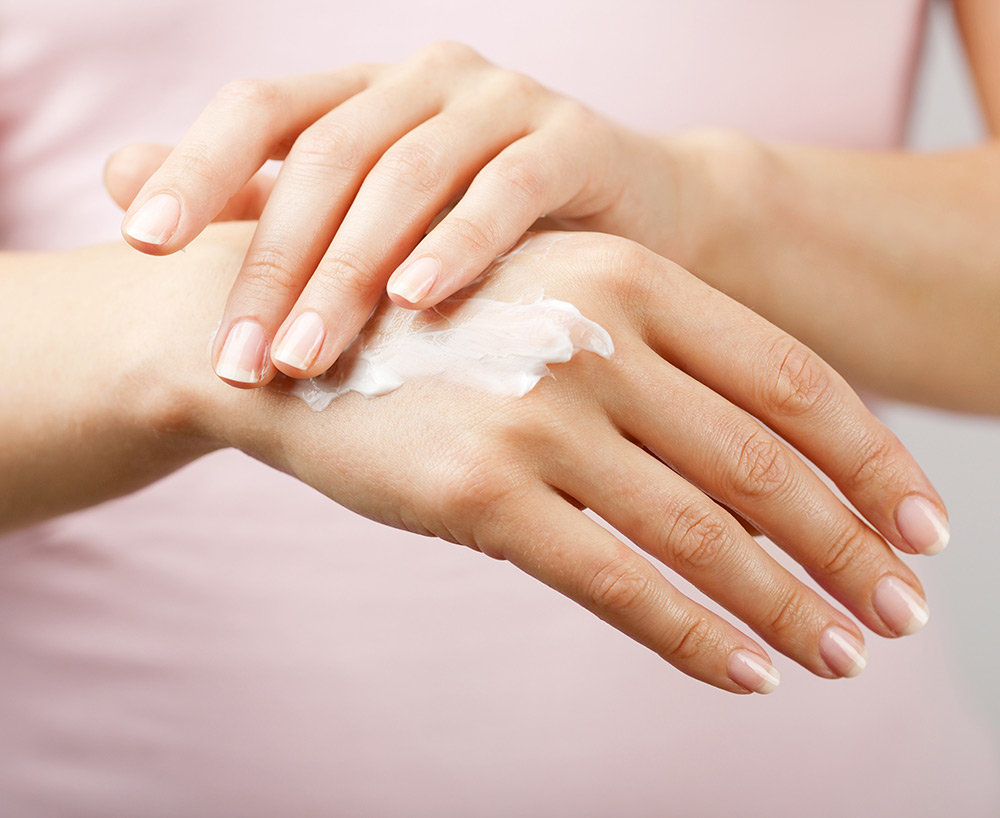 Skin care during chemotherapy
What is IMMUFEN - Onco Hand-Foot Syndrome cream?
IMMUFEN – Onco Hand-Foot Syndrome Cream is a medical device in form of cream, rich in ingredients which form on skin moisturizing -lubricating protective barrier. Created film, eases course of side effect, of some chemotherapeutics and biological medicines, like Hand-Foot Syndrome (palmar plantar erythrodysesthesia). The cream should be used as support for main oncology therapy (chemotherapy).
What is IMMUFEN - Onco Hand-Foot Syndrome Cream used for ?
Hand-Foot Syndrome is a side effect of chemotherapy, characteristic for many currently used chemotherapeutics and biological medicines. It starts with tingling sensation, burning and stiffening on the hands and feet surface. Afterwards redness and proceeding pain appears. Other symptoms of that syndrome are: keratinization, desquamation, protrusion and fracture of the skin. Also blisters and ulcers can appear. These symptoms not only influence the life comfort of the patients but also when are very serious can cause lowering of therapeutic dose or even temporary treatment termination. Therefore very important is proper protection of hand and feet to prevent and ease of occurring symptoms of syndrome. It is recommended to avoid strong skin irritating substances like perfumes, forceful washing compounds, hot baths, wearing too tight shoes and excess sun exposure. It is also recommended to regular use of moisturizing and softening creams, which prevent keratinization of the skin, particular those containing urea.
IMMUFEN – Onco Hand-Foot Syndrome Cream contains 10 % of urea, which intensely moisturizes and softens irritated skin. Additionally contained in the product substances like Omega Plus Complex, Shea butter, silk proteins or Syricalm, lubricate and moisturize skin, so that ensuring protective barrier from harmful external factors. They also create proper environment for natural regenerating processes. Proper moisturizing and lubrication of the skin, decreasing symptoms of itching, burning and tightness.
Dosage and how to use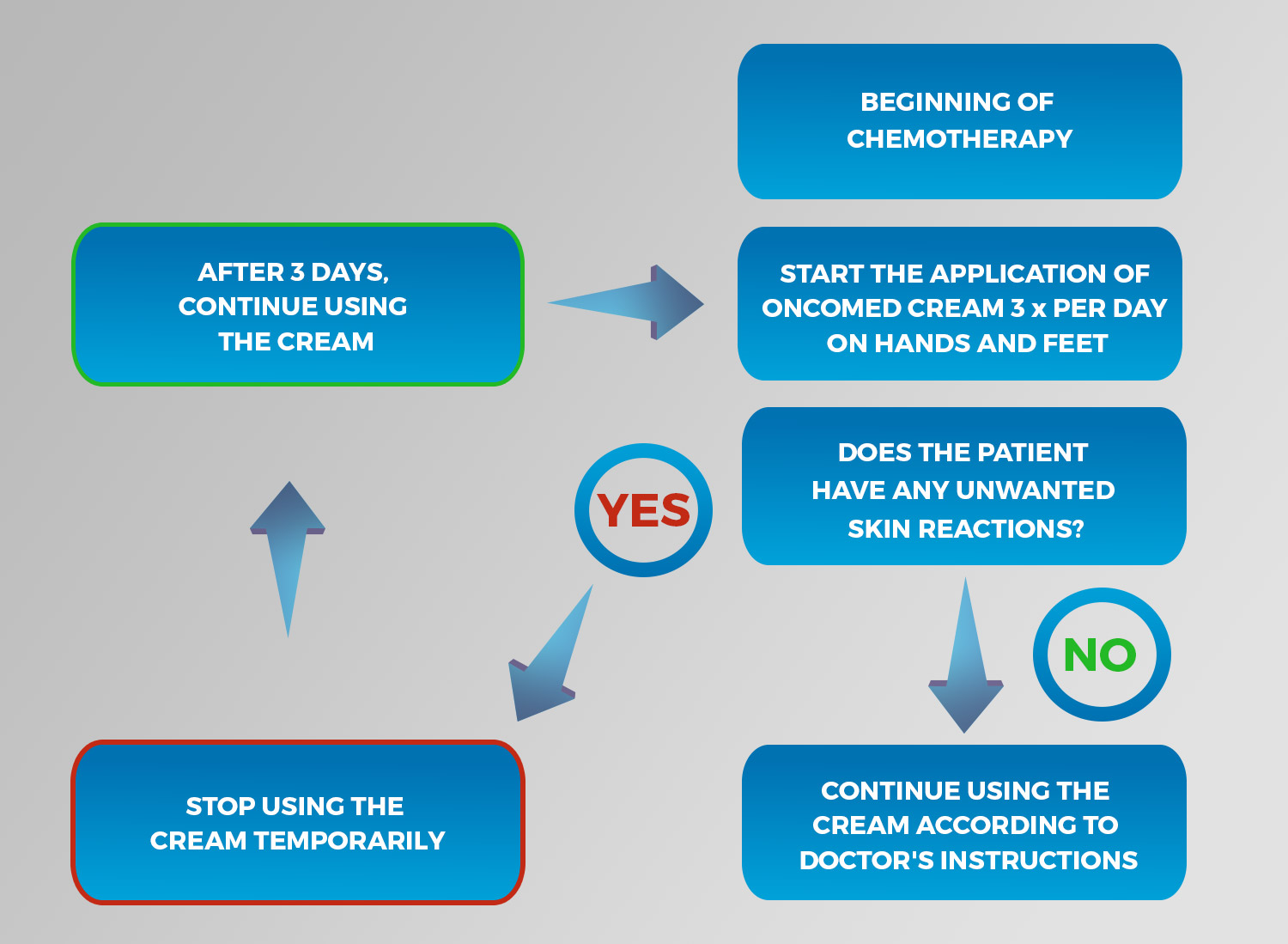 IMMUFEN – Onco Hand-Foot Syndrome Cream should be use according to instructions for use.
How to use:
Small amount of cream apply on the hands and feet skin. Gently spread. Use regularly, few times a day according to needs.
In case of any questions contact with physician.
Do not use on open not-healed wounds and for the injury with infraction or dermis.
The device is intended for adults and children over 3 years of age.
Contraindications
Hypersensitivity (allergy) to product ingredients.
Storage conditions
Store in original container in room temperature below 25°C (77 fahrenheit)
Keep out of reach and sight of children.
Composition
Main ingredients: urea, SyriCalm™ CLR (extracts from Phragmites kharka and Poria cocos), shea butter, oil complex Omega plus (helianthus annuus seed oil, zea mays oil, sesamum indicum seed oil, macadamia integrifolia seed oil, olea europaea fruit oil), hydrolyzed silk, glycine soja oil
Additive ingredients: Aqua, glycerin, petrolatum, cetearyl alcohol, glycerol stearate, phenoxyethanol, ethylhexyl glycerin, stearyl sodium glutamate, sodium polyacrylate, triethanolamine, lactic acid, aroma of white tea, disodium EDTA, wax, stabilizator (PEG-8, tocopherol, ascorbyl palmitate, ascorbic acid, citric acid), imidazolidinyl urea, potassium sorbate, sodium benzoate.
Packaging description
IMMUFEN – Onco Hand-Foot Syndrome Cream is packed in plastic tube with 100 ml of device.
The unit packaging contains: box, tube and instructions for use.
Ask anything about Immufen products
Our experts are ready to provide you with detailed answers, and you can also get additional information at pharmacies where you can buy Immufen products